Other Great Session with Iain
posted on 26 April 2018 | posted in Articles / News

---
Another great session today with Iain , but the weather couldn't decide what to do
One moment it was warm then it turned very cold with bitter winds , the joys of our British weather.
So this time we split the session, first half float fishing and second half on the feeder hoping for a few tench.
Started off very well on the float after plumbing the depth with Iain catching many roach and perch on maggot.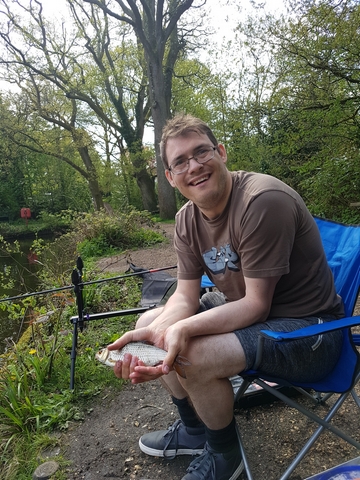 Iain again with other nice Roach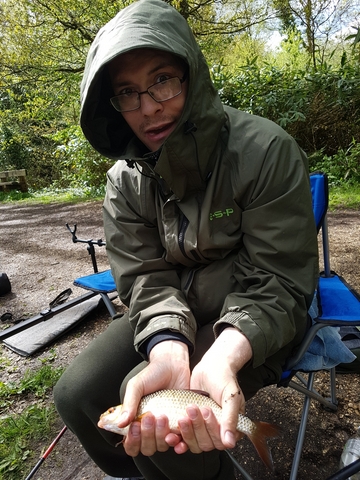 Iain unhooking a fish great skills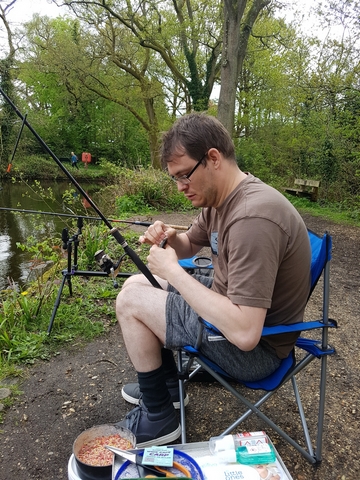 It was then time to give the feeder a go as we spotted a bit of fizzing in front of us where we pre-baited at the start.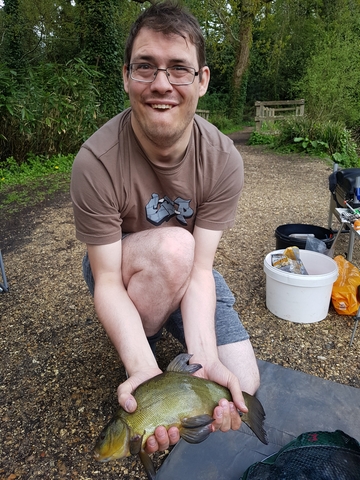 Ten minutes later Iain landed a nice tench, then he ended off the session with 2 more which was a great result.
Well done Iain