Great First Time Session for Jeffrey
posted on 25 February 2019 | posted in Articles / News

---

It was great to see Jeffrey for the first time all the way from Scotland!

This was Jeffrey's first time course fishing as he has only been fly fishing before in Scotland apparently it seems to be the only choice for fishing in Scotland.

It just goes to show that you can start Fresh water fishing at any age, that task was now on for me to convert Jeffrey from Fly fishing to course Fishing . I must admit I really like these type of challenges .




So nice and early we started fishing after a chat and set up a 4 metre pole , fished to hand and it didn't take long until he started catching plenty of fish. In fact we really started getting them feeding well for this time of year.




A nice picture of one of Jeff's great catches of the day.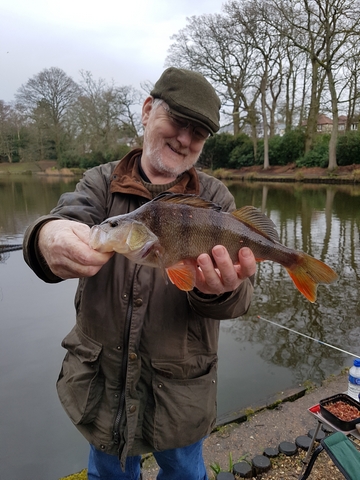 Nice Perch on single red maggot!
I believe that by the end of the day Jeff has converted into course fishing, he did so well on his first attempt.