22nd June 2013 Junior Match
posted on 22 June 2013 | posted in Articles / News

---
Well with the weather proving
indecisive and alot of rain overnight friday to Sat what was install for all the young members that had put there names down for this years junior match........
Upon arrival there were a number of already keen eager smiles from all ages meeting and greeting and larking about. Around 9:30 J placed a call to Andy to see if he and the boys were making an appearance?
Then we cracked on with pulling pegs Peg 1 seemed to be the favorite amongst the Kids and a laugh from the Adults when Rebecca opted for the long walk to the bottom of the big lake with the pegs all chosen they were soon off to their pegs ready to setup for a 10:30am start and Andy arrived with all the boys just as eager to get on the lakes!
From what I saw from the small lake James aided Jack with the feeder setup Taylor opted for the whip fishing high up for skimmers, Levi Feeder setup after the carp with Hayden on the platform on the pole.
After the first hour or so it was good to see all the kids meet up and share their catches over something to eat and drink. Cheers paul for being the chef no complaints from the kids and I quite enjoied my burger to. J was also in the dog house as he missed the keep net with a decent size chub Rebecca had snared. Tuff luck Boss your not gonna hear the end of that :)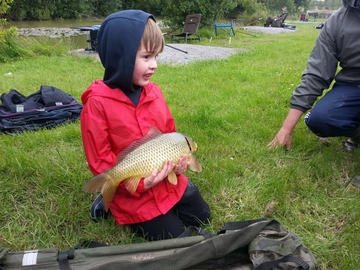 With the weather holding on for the majority of the day with the lightest short showers it was soon enough weigh in time it was nice to see all the kids so interested as they all huddled around to see what each other had caught.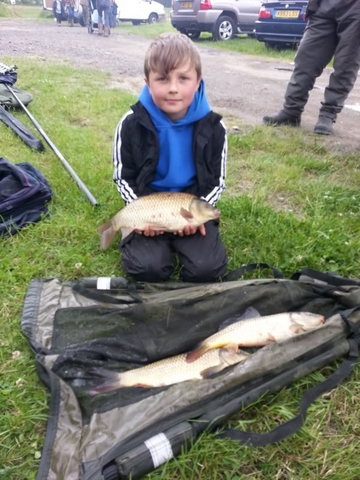 Starting off with Jack on the small lake taking it in turns till we finally reached Rebecca's peg. No matter the size of the catch or the amount all the kids were just as supportive to each other with rounds of applause and smiles all round.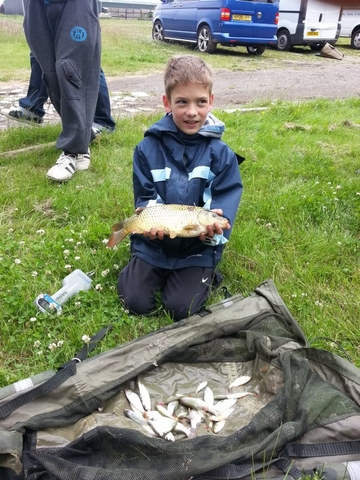 so the final results were as follows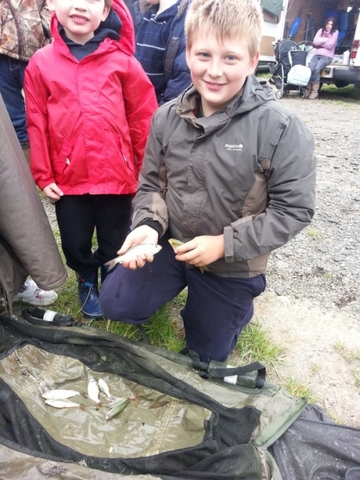 Jamie - large lake 2 0z
George large lake 3 0z
Jacob large lake 8 0z
George Large Lake - No fish think he aided in the cooking

Ben 15 Large Lake 1/2 0z
Levi - Small Lake 7lb 9 oz
Jack Small Lake 7lb 12 0z
Taylor Small lake 2lb 13 0z
Hayden small lake 9 0z
Rebecca 5lb 14 0z Large lake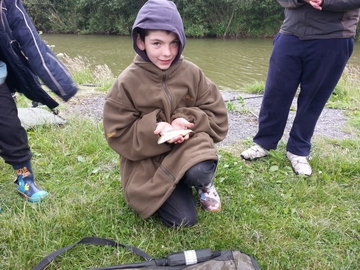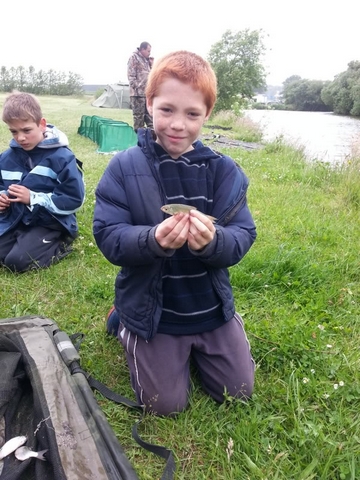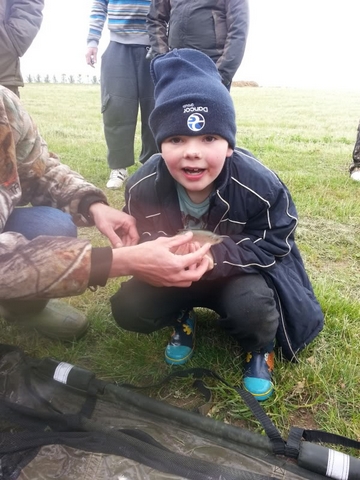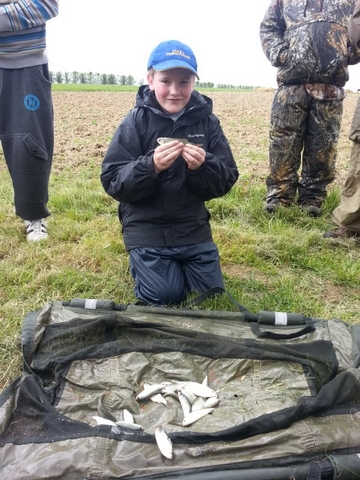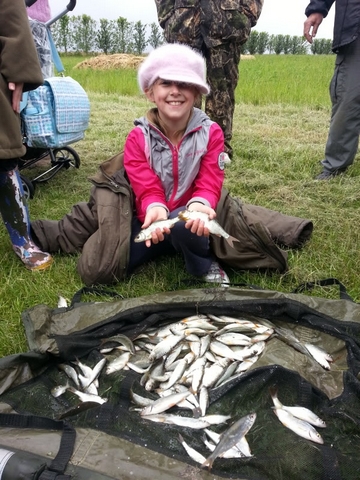 Well done to all the kids that took part you all done brilliantly