Fighting Dream Complex France May 2007 Peg One
posted on 22 May 2007 | posted in Articles / News

---
Well as you all Know, We was really looking forward to this weeks fishing In France to see if we all could catch our personal bests and unwind
Myself and Dad fished peg 1
Some Photos of the Peg
From the Peg looking out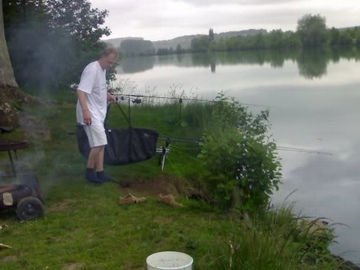 Me in the Rowing boat baiting up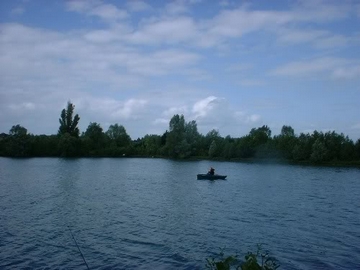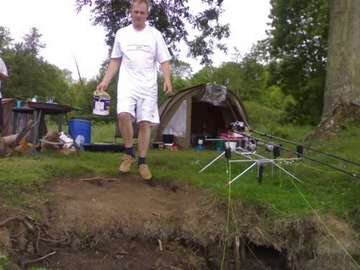 After spending a few hours Looking around the peg and speaking to the Owner Frank I Casted a lead out to Confirm where the bars where , I then rowed out in the boat to put some bait out which I found Hard going because the clips was broken on the oars which made it hard to row but still Fun giving it a go
Sarted of very slow with no movement in our swim what so ever and no fish caught on the 1st night
2nd Day still no Movement and no fish on the bank but the weather we had could of been the reason why Strong wind and rain most of the time.
3rd day a few bleeps on the bite Alarm but still no Fish but on 3rd night a small run on Dads Rod .
Dad striked the rod and hooked a very big fish with the rod tip bending over and taking a lot of line, within a few mins a clean snap from the Line which I belive the fish took the Line over the Large Rocks in the middle of the Lake which cut the line straight away.
So learnt that if we was going to have other run that you would have to keep the rod tip very high and try to give the fish a bit of stick if you could
Kevin a french Angler popped over to see how we was getting on , So I explained to him the ways I was fishing and no fish on the bank so far.
He informed me that this Lake is classed as one of the hardests lakes In France and that it is used for a training camp by many of the top carp anglers / Teams all over the world
Kevin then said to me that I have to fish a couple of rigs with Fluo Carbon Rig Marole for Bottom baits only and use a snake skin for a pop up rig
with 4 bits of Alien baits Corn Yellow pop up but to put all four bits on the hair then slide the top bit on the top of the hook and the bottom bit on Hook leaving two bits tight on the hair with the hook covered as The fish wasnt silly and that you had to pull every trick out of the book to catch them.
Or use tiger nut , lipen topped with alien baits corn plus to fish with No leads what so ever , just use a rubber band / Bait Band looped around the line with a stone in it , so that when the fish takes the bait the stone will release leaving you freelining with the fish.
I snapped a couple of times myself and missed a cracking run on the 4th day but later that night Dad landed a nice 19lb on MIxed Corn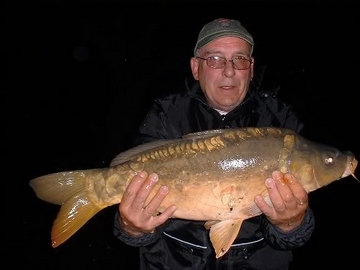 plus also snapped in the night
On Friday I hooked 4 fish and Lost about 3 all using Kevins Method Freelining with the Stone
2 on Alein baits corn and two on Sweat meat Boilies
1st fish 18lb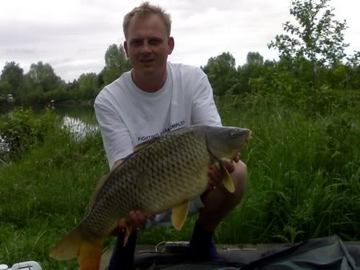 2nd fish 20lb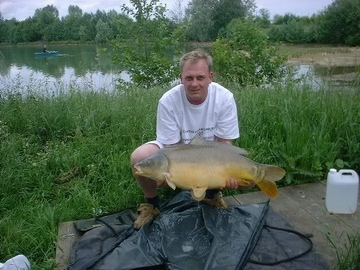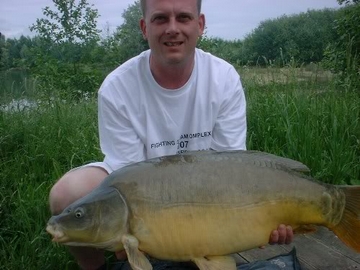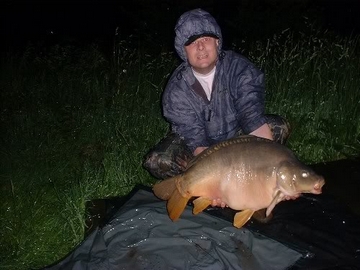 So all on the Last day plus I broke my PB so looking forward to returning to see if I can beat it again
Great week enjoyed by all and looking forward to giving it other go
Justin