how to unhook carp safely.
posted on 17 September 2006 | posted in Hints and Tips

---
removing the hook quickly and safely from a fish is vital to ensure the wellbeing of out quarry. follow my guide on how to use two essential unhooking aids:
the disgorger: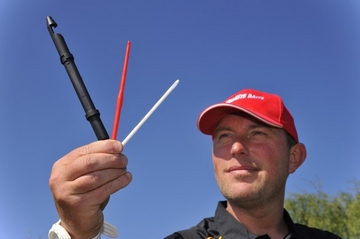 step one: hold the line tight against your rod tip and hook disgorger behind it.
step 2. position the disgorger so the line sits in the gap and goes through the hole in the end of the disgorger.
step 3. slide the disgorger down the line and into the fish's mouth.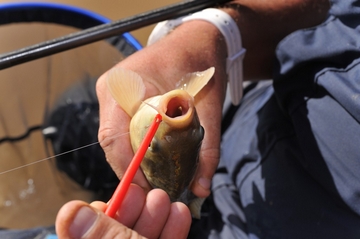 step 4. locate the hook push down gently and the disgorger will unhook the fish and leave the hoof pinned against the disgorger.
forceps: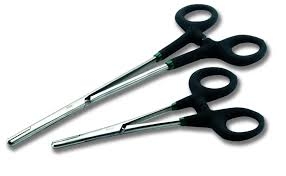 step 1. lay the fish on an unhooking mat and look inside its mouth to loacte the hook.
step 2. once you've located the hook move forceps towards it.
step 3. clasp the forceps around the bend of the hook.
step 4. with a gental twist of the wrist dislodge the hook from the fish mouth and remove it