Nailors Sea Angling Club Report
posted on 17 February 2007 | posted in Articles / News

---
well what a glorius day once again , we always seem to get the weather right on our comps , well 2007 nsac comp no 2 hythe reclaimed land went great , with 12 anglers fishing , and plenty of action !!!! ,we fished opposite dock head , as the walk to the barges looked too much of a hike,
with a new angler joining us , jonah junior lol kim claudias daughter ,on her first ever angling trip , and done what her mum couldnt do for months , catch a sea fish
Justin 4 flounders, 11oz , 11oz, 1lb 7oz, 1lb3oz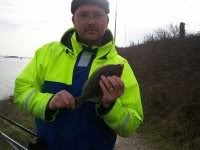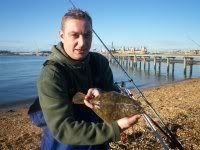 Mike 2 flounders, 1lb 5oz, 10oz.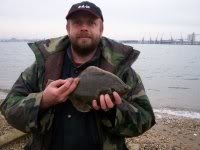 Kim 1 bass, 8-12oz. (whose counting it was her first fish) well done!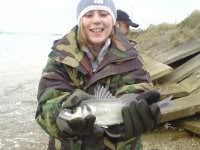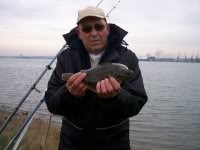 and finally Claudia 1 flounder, 13oz.