Let's Go Family Fishing at Cromarty Pond Lords Hill on Thursday 30th May 2019
posted on 6 May 2019 | posted in Articles / News

---
Let's Go Family Fishing events are fun, social & safefishing days for family groups.
Come and try fishing at our quality assured angling eventsand get into angling. It's a great way to get the whole family out there doingsomething different and will show kids new skills to learn in the outdoors.
Everything you need for an intro to coarse fishing, to catchyour first fish or learn more about angling is provided and our friendlyvolunteers will make you welcome.
So come on – Let's Go Family Fishing!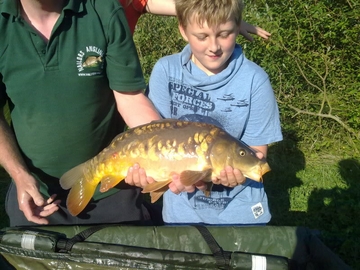 Cost: FREE – let us know you're coming in advance.
Booking: Booking in advance is available – eventorganiser details below.
Times: 10.00 – 14.00
Venue: Cromarty Pond Lords Hill, Southampton,Hampshire
Type of Fishing: Introduction to Coarse Fishing
Perfect for: Families of all ages and experiencelevels – complete newcomers very welcome! Parents and grandparents – just bringthe kids along and have a go yourself – it doesn't matter if you are anexperienced angler yourself or a complete beginner – come and get fishing!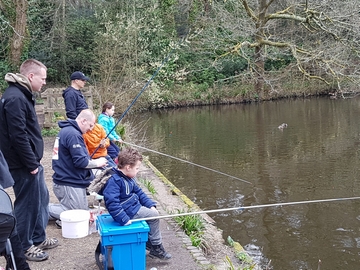 What happens on the day: The angling activitieson offer are designed to encourage adults, children and young people todiscover what angling is all about and take up angling. You'll find out how touse fishing tackle and bait to catch fish and return them safely. Let's GoFamily Fishing Volunteers overseeing the event will also provide you with moreinfo about your local club or fishery so you know how to go fishing again nexttime.
Tackle & bait: Provided – just come along–no need to bring anything!
Disability information: Our "Let's GoFamily Fishing" volunteers are provided with essential better practiceguidance on working with and planning events for disabled people. Please checkwith the venue contact for specific details of facilities available.
CONTACTS Event Coach
Justin Nailor
02380 193500
j69nailor@gmail.com