Pauls 1st Carp
posted on 7 December 2006 | posted in Articles / News

---
Well We ended up going to Longbridge Lakes ( Romsey) even know the weather wasnt to good ( Very windy and wet)
After a 5 minute walk to the lake though Mud and 3 foot puddles
we get to our peg with the lake to ourself.
We must of been the only mad people to fish there in the wet and wind.
My aim was to get Fingers his 1st carp which was a hard task with the bad weather but we got there about 10.00 am and within 1/2 hr Fingers had this 1st Fish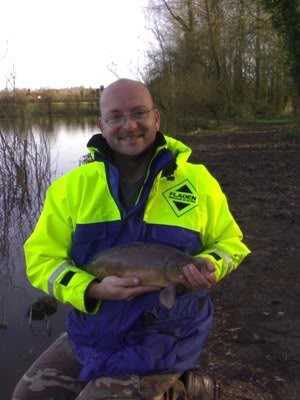 Well done mate
Caught using Popped up sweetcorn
After a few hours a few bites but still no more Fish on the Bank so we moved to fish the canal as it was a bit move shelter from the wind then a hour later I had a small carp using 4 gains of Sweetcorn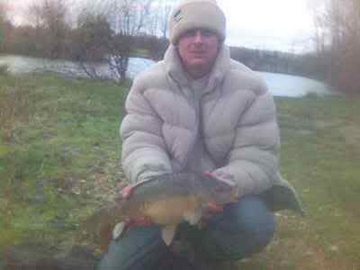 so all in all a great wet and windy day plus Fingers is on the score sheet with his 1st Carp .
So we will have to wait intill next time for your 1st double , it will happen soon mate
Thanks for a great day and nice bacon rolls to.
Justin