Fishing the Feeder Today
posted on 3 May 2018 | posted in Articles / News

---
Great morning session again with Ian, this time we were hoping to target a few tench but wasn't sure if we would get any due to the weather being up and down.
Anyway,fishing methods for the day was going to be 2 feeder rods, one set up with a cage feeder with a drilled pellet as bait and the other with a maggot feeder with double maggot as bait.
Picture of Ian baiting up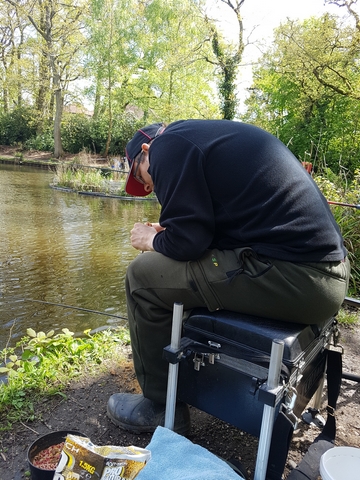 We didn't catch any tench today, but we did end up with around 20 roach with many being over 12 oz which was more than welcome.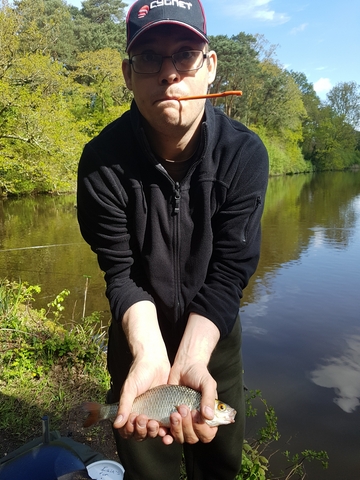 We shall give them tench ago next time.